Halloween 2020: Fun for the Whole Family
South Orange, October 20th 2020 – This summer flew by, and it seemed like September was over in a blink of an eye. Fall is in full swing, with shorter days, cooler weather and changing leaves. And we all know what's just around the corner…Halloween!
A lot of our members have kids, who we know don't want to miss out on this candy- and costume-filled holiday. The good news is, they don't have to! Although traditional trick-or-treating and costume parties are discouraged this year, there are still plenty of ways to celebrate Halloween that are safe and fun for your entire family. 
The CDC Holiday Celebrations page is a great resource to help you navigate this upcoming holiday season. From Halloween to Thanksgiving and Christmas, you'll find suggestions for low-risk activites as well as safety tips for hosting gatherings.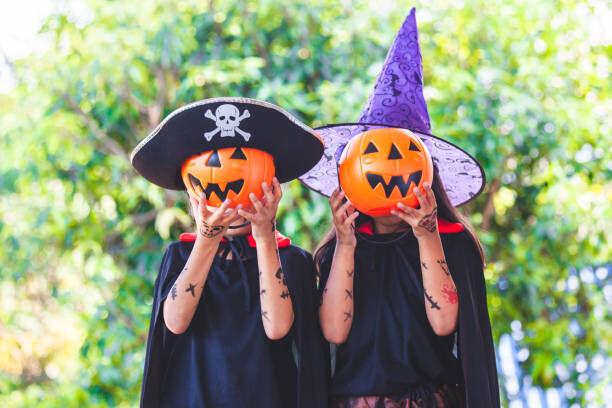 Don't Miss Out on the Pre-Halloween Festivities
With the 31st less than 2 weeks away, there's still plenty you and your family can do to get into the Halloween spirit. All of these activities can be done outdoors, socially distanced, or from the safety of your own home.
First Things First – Decorate!
If you haven't done so already, put some decorations up. Well…maybe more than just "some." Since coronavirus restrictions limit how we can celebrate this year, why not go above and beyond on the decor? Go out and buy some extra decorations or get creative and make your own. There are tons of simple Halloween crafts you can make with your kids. Try DIY mason jar mummy lanterns, yarn pumpkins or lollipop ghosts!
There's no shortage of apple orchards here in New Jersey, many of which are within a half hour drive of the South Orange/Maplewood community. Because it's outdoors, and farms are taking extra precautions by requiring masks limiting capacity, apple picking is perfect for the family on a fall afternoon. Check out Wightman Farms in Morristown, Hillview Farms in Gillette, Alstede Farms in Chester or Sun High Orchards in Randolph.
Make Your Way to a Pumpkin Patch
If you usually buy pumpkins from your local grocery store for decorating and carving, go pumpkin picking this year instead. Similar to apple picking, this socially distant outdoor activity poses little risk. You can pick your own pumpkins at all of the farms mentioned above. You can also find pumpkin patches at Fairfield Farms, Middle Valley Farms in Mendham and Ort Farms in Long Valley.
Some of these pick-your-own farms may offer other activities, such as corn mazes and hayrides. So go and enjoy a fun-filled fall on a farm!
Safe Alternatives to Trick-or-Treating 
Halloween is on a Saturday, so plan to fill your day with loads of spooky fun – starting with pumpkin carving. If you visited a pumpkin patch, just grab a pumpkin carving kit and you're ready to go! Carve a classic jack-o-lantern or get creative using one of these free stencils. This activity is also great to do outside with neighbors and friends as a socially distanced pumpkin carving party.
Host a Halloween Movie Night
Nothing will get you into the Halloween spirit more than vampires, ghosts and jump scares. Gather around the tv with a bowl of popcorn and your favorite candy for a night of spectacular spooky fun. 
Want to extend the invite to friends and neighbors? All you need is an outdoor space, a projector and comfortable seating. Learn how you can host a safe and spooky Halloween movie night in your driveway or backyard.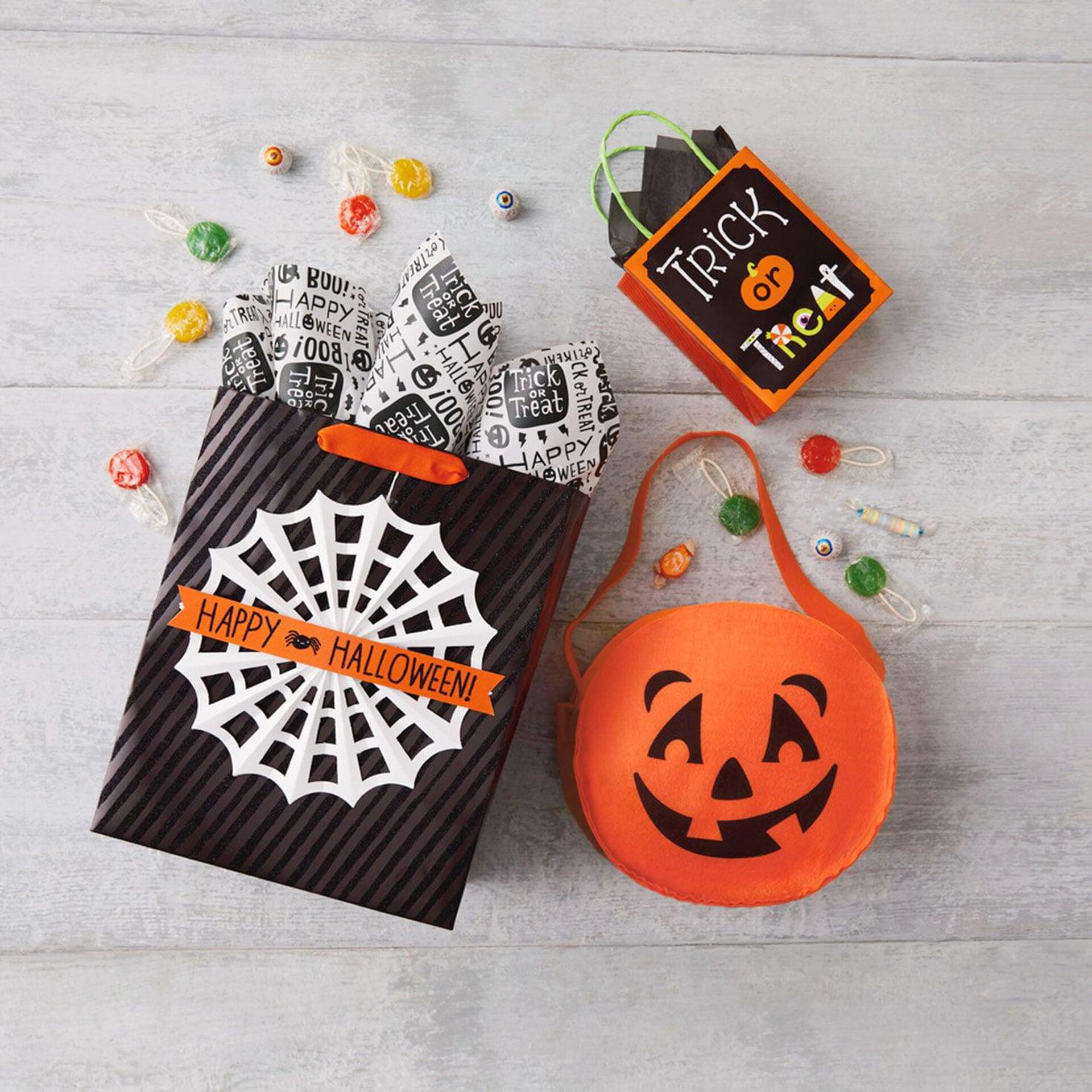 Make Halloween-Themed Treats
Monster cookies, bat Oreo pops, brownie spiders and witch hat cookies. These all sound (and look) delicious! Find these recipes and more here. Share your tasty treats with friends by making Halloween goodie bags. Add candy, trinkets and whatever else you'd like.
Find Outdoor Community Events
Look for community-hosted events held in outdoor venues. These may include scavenger hunts, haunted corn mazes or costume contests. Attend one of these events instead of trick-or-treating. Just remember that even though you're outdoors, it's safest to wear masks and avoid crowds.
The South Orange Village Center Alliance recently accounced their Halloween event to the SOMA community. SOVCA's Spooky Spiotta is a virtual costume contest and photo op for the entire family. Dress up in costume and head to Spiotta Park to take pictures in front of the festive backdrop. Don't forget to post your pictures to Facebook and Instagram with the hashtags #SpookySpiotta and #SoVillageCenter for a chance to win prizes!
Whatever You Do – Stay Safe and Have Fun!
Halloween 2020 might look different than years past, but with some extra creativity and exceitment, your kids will have a lot of fun. And you will too! Who knows, you might discover new traditions your family will love and enjoy for years to come. Have a Happy Halloween everyone!