Let's Get Back to Business
September 22nd 2020 – Last week, South Orange Village Center Alliance (SOVCA) launched their "Back to Business" campaign. And myBranchOffice SOMA One is thrilled to be a part of it.
If you've driven around South Orange recently, you may have noticed new bright blue banners hanging in front of your favorites shops and restaurants. Each one contains a unique slogan and a reminder to support local businesses. My Branch Office decided to go with our classic slogan, "A smart workspace for everyone," but some other businesses opted for a simple or humorous quote like "Open to serve you" and "Shop or we drop." When we opened the office last Monday morning, our banner was hung for us in the front window. Along with new storefront banners, SOVCA is highlighting individual business owners across their social media platforms. See SOMA One's feature on Facebook.
*All storefront banners have been provided courtesy of SOVCA. We thank you!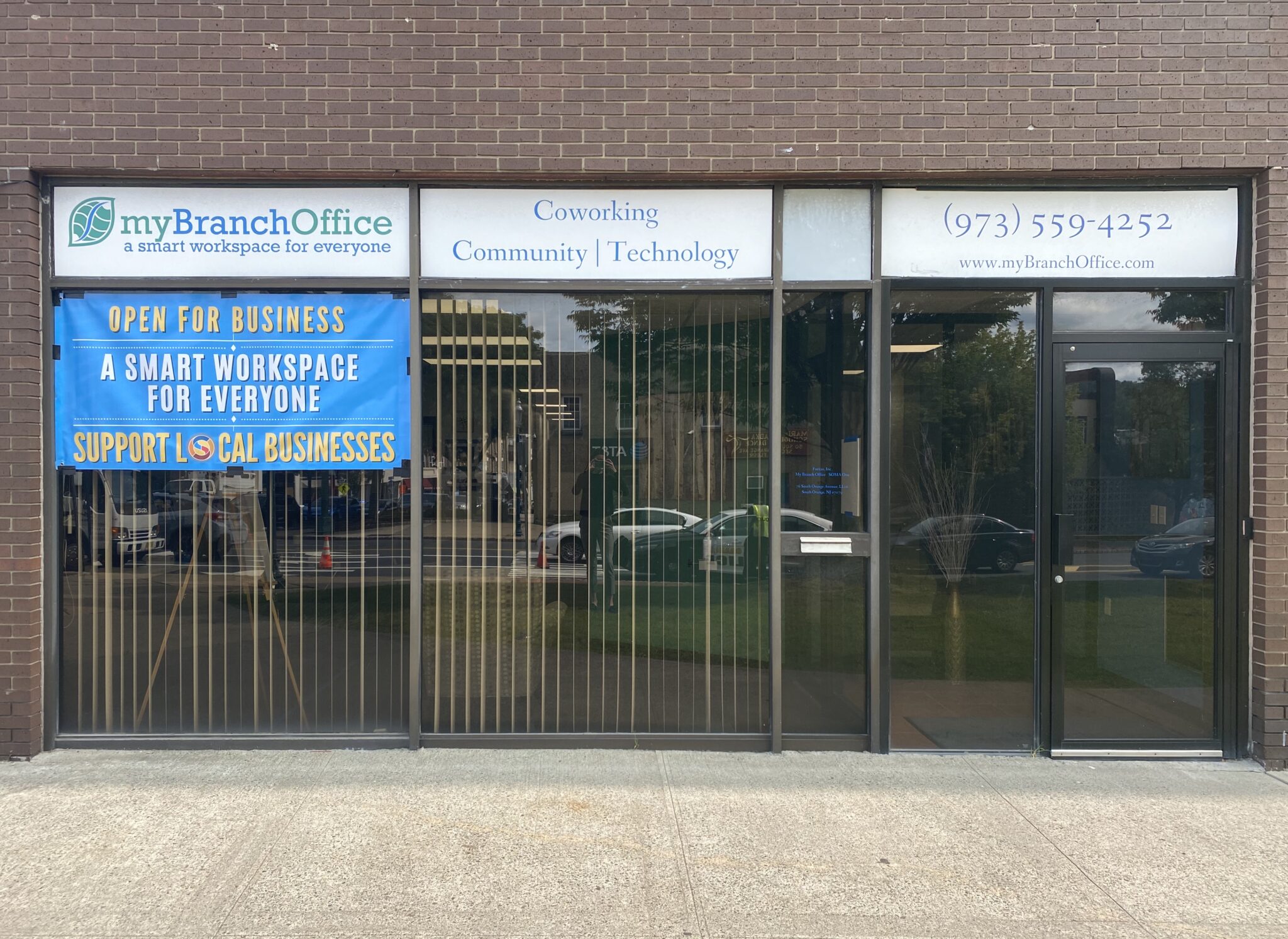 The coronavirus pandemic has affected us all. The way we work, do business and socialize has changed drastically, and we are learning to adjust to this new normal. Back in March of this year, we went from business as usual to a statewide lockdown overnight. Nonessential businesses were forced to close their doors – some temporarily, some permanently. As restrictions lifted and Governor Murphy introduced reopening plans, business owners let out a sigh of relief, but knew the coming months would be a crucial time for recovery. 
Small businesses have been disproportionately affected by the coronavirus pandemic, especially minority- and female-owned businesses. As they recover from months of little to no income, it's especially important they receive support from residents in the surrounding communities. As stated in SOVCA's press release, the Back to Business campaign is "designed to remind residents that our businesses are ready to serve the community and to reinforce the significance of supporting local businesses, now more than ever."
By supporting locally owned businesses, you're supporting the local economy. For every dollar you spend, about 68 cents stays in your community. This money helps grow the local tax base which funds education and healthcare services, fire and police services, libraries, road maintenance, and other projects and programs that benefit the community at large. It provides job opportunites for local residents and pays them a living wage. 
Shopping locally also means investing locally. Local business owners live in and around the community and are therefore more invested in the community's welfare and future. They donate more money to local charities than non-local owners. Their shops require little infrastructure and better utilize public services compared to chain stores.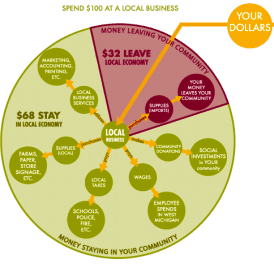 Small businesses not only benefit your community, but YOU as the consumer. Having several small businesses as opposed to a few large ones gives rise to more consumer choices and ensures competitive, low prices. You receive better customer service, become acquainted with owners and employees, and feel more connected to your community. 
Shopping locally is the gift that keeps on giving – to you, your community, and its valued businesses. So join us in participating in the Back to Business campaign. Go out, shop, eat, explore and #supportlocalbusiness! And of course, be safe and respect the wellbeing of others by wearing a mask, keeping your distance and following recommended precautions.