Member Check-In Procedures
November 20th 2020 – This past Monday, November 16th, myBranchOffice imposed new capacity limits at our SOMA One location in South Orange. As a reminder for those who missed our previous announcement, no more than 15 people are allowed in the space at a given time. 
SOMA One also has new onsite staffing hours. We were previously staffed 5 days out of the week, but a staff member will now be working remotely on Wednesdays and Fridays. They will remain available to handle bookings, answer questions and resolve issues between 9am and 5pm on those days.
Check-ins are still required on days where staff is not present. Simply send an email to checkin@mybranchoffice.com with the date and your arrival and departure times. If you're authorized to access the space on evenings and weekends, the same rule applies.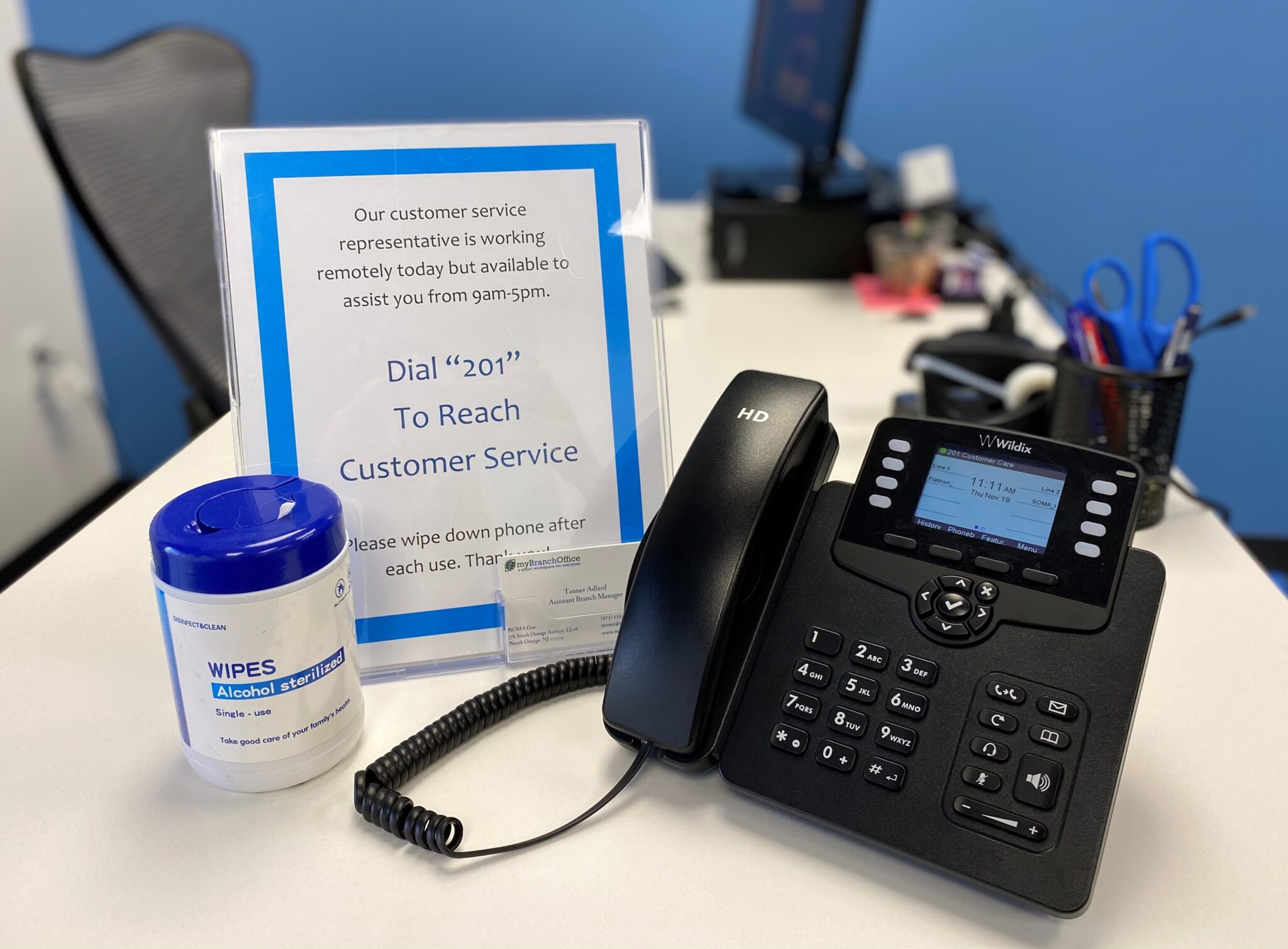 The myBranchOffice team appreciates your patience as operations change. We will be providing updates on a regular basis to keep you informed and prevent confusion. If you have any concerns or need more clarification, please call (973)559-4252 or email info@mybranchoffice.com.
Follow Us on Social Media