Designed by Us, Made for You
Free Face Masks Available to myBranchOffice Members
Protect Yourself and Those Around You
Face coverings have become an essential part of our day. They're required just about everywhere we go to help slow the spread of Covid-19 and protect the members of our community. So why not wear one that's comfortable and breathable?
Thanks to our friends at Metrographics Printing, myBranchOffice now has custom designed masks available to you!
myBranchOffice masks are made from a cotton-polyester blend, double-layered and washable for reuse.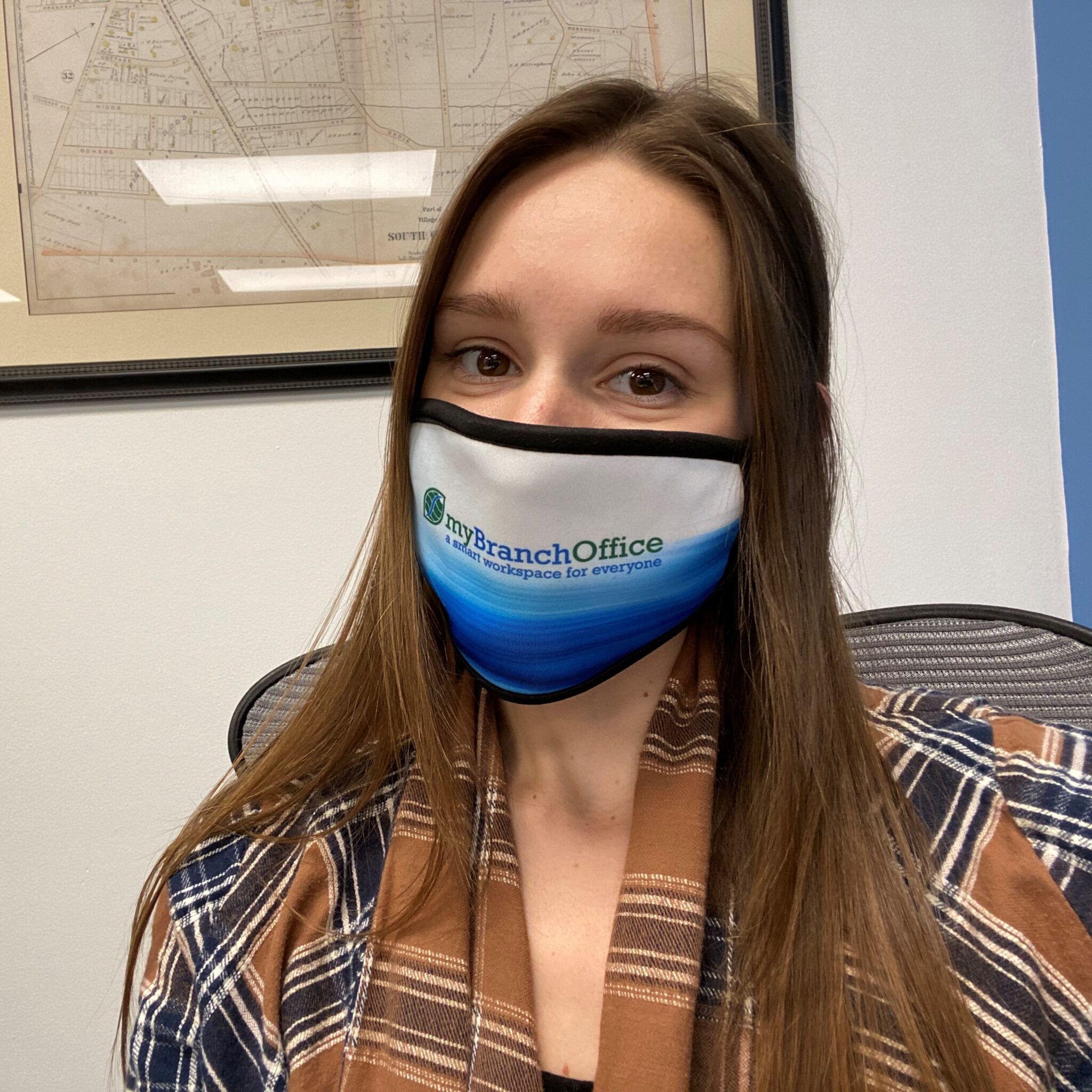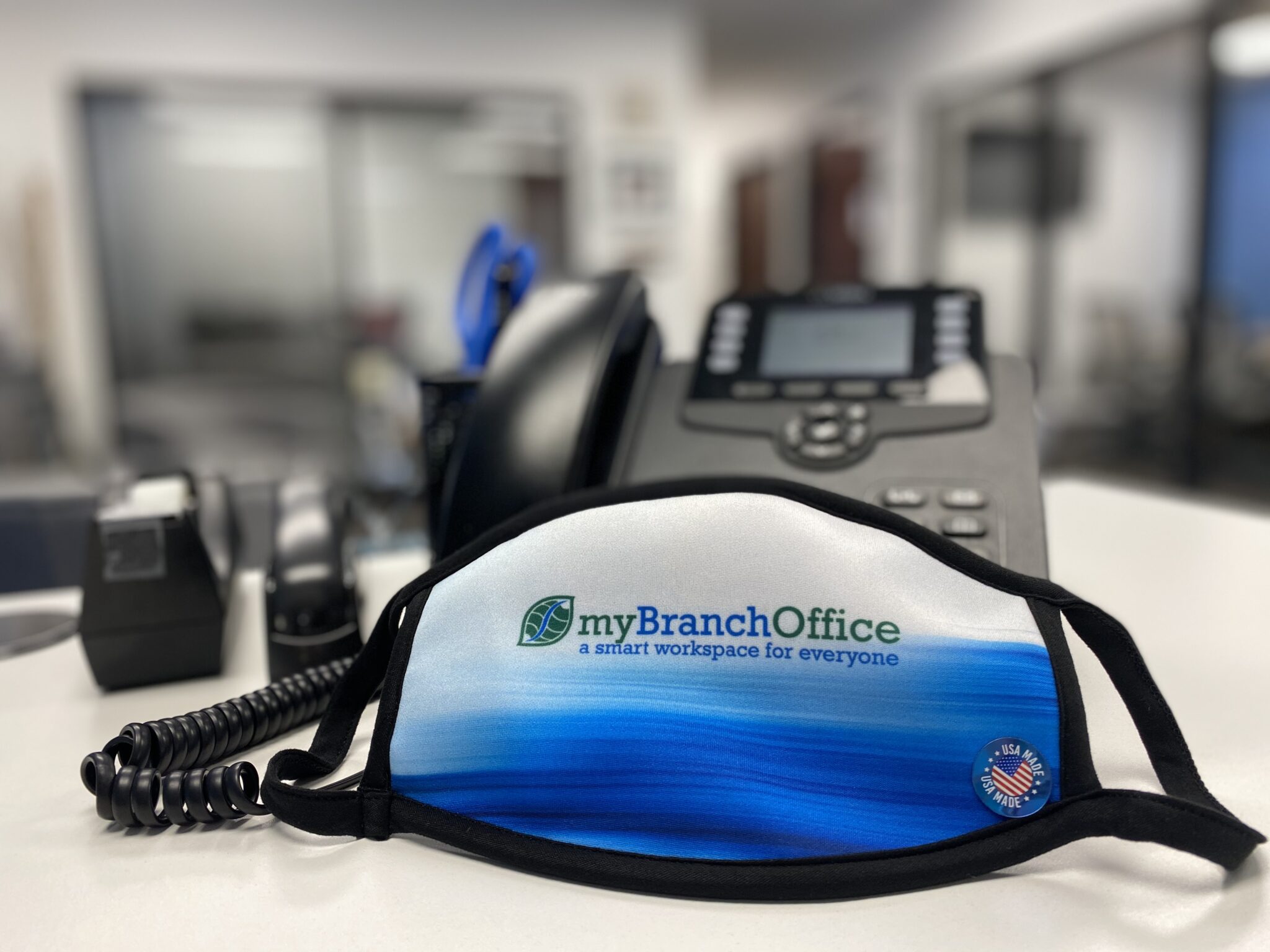 Where to Pick Up Your Mask
myBranchOffice masks are free to all members on a time plan and in good standing. Standard Members and non-members can purchase one for $10. Come see Tanner at reception to receive or purchase your mask.
The myBranchOffice team wishes you all good health, safety and positivity as the cold winter season approaches. Stay well everyone!