August 9th 2020 – Today is International Coworking Day, an annual holiday that commemorates the anniversary of the modern coworking movement. 
Coworking has not been around for a particularly long period of time, but its rapid growth has been remarkable. From a single small-scale venture to a global industry, nearly 20,000 coworking spaces now exist worldwide. And it only took 15 years! The concept of coworking has been popular among freelancers, entrepreneurs and remote workers since the beginning, but today, coworking spaces house all types of employees working in various professions. Let's take a trip down memory lane and learn about how this movement all started. It was back on this day in 2005…
Software engineer Brad Neuberg is credited with opening the world's first official coworking space – on August 9th 2005 . Neuberg was dissatisfied by the rigid structure of the modern workplace. People had only 2 choices – working for themselves or working for another company. Each had their advantages and disadvantages. On one hand, those self-employed enjoyed the freedom and independence of working from home on their own schedule, but were susceptible to lonliness and forming bad habits. On the other hand, working for a company in a traditional office setting provided community and structure, but deprived employees of the freedom and ability to control their lives. Neuberg was tired of the unsocial and unproductive way of working, so he created a new one – by expanding the realm of coworking.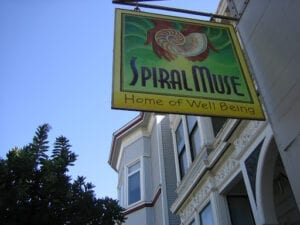 He opened the San Francisco Coworking Space inside Spiral Muse, a feminist collective located in San Francisco's Mission district. He created a working community in which independent workers could come together to socialize, collaborate, and create. He published a blog post in which he shared his vision for this new, invigorating type of work environment. You can still read his post here.
Neuberg saw overwhelming demand for his concept. Within a year later, he relocated to the Hat Factory to provide a larger space for his fellow coworkers. It operated full-time and was one out of less than 30 coworking spaces worldwide at the time.
How Has Coworking Evolved Over the Years?
Coworking became a rapidly growing global workplace trend. Fast-forward to 2020, nearly 20,000 coworking spaces are operating around the world, with nearly 2 million people working in them. With remote work and flexible work arrangments growing in popularity, who knows the type of future growth coworking will see. We're excited to see it and be apart of it! 
My Branch Office is also proud to be apart of such an energizing movement in providing a workspace that feels more like a community than a traditional office. We encourage a collaborative, creative, and flexibe work environment so our members feel inspired by their work each and every day. So join us today as we celebrate 15 years of coworking, collaboration, creativity, and community.