An Update on Office Health and Safety Procedures
South Orange, August 25th 2020 – Our New Jersey location, myBranchOffice SOMA One, reopened in mid-June. We've all been navigating the uncharted waters of Covid-19, especially over the past couple months as businesses strive to reopen after a nationwide lockdown. We all want to return to "business as usual," but controlling the outbreak and protecting the health of our community comes first.
myBranchOffice SOMA One officially reopened on June 15th. We'd first like to extend huge thank you to all of our members for helping us reopen safely. We love seeing new and familiar faces walk through our doors and appreciate everyone following our new protocols. We're committed to keeping myBranchOffice a safe, healthy, and comfortable workspace for everyone to enjoy. We understand how important it is to stay connected with colleagues, customers and fellow professionals, even if it's from a distance.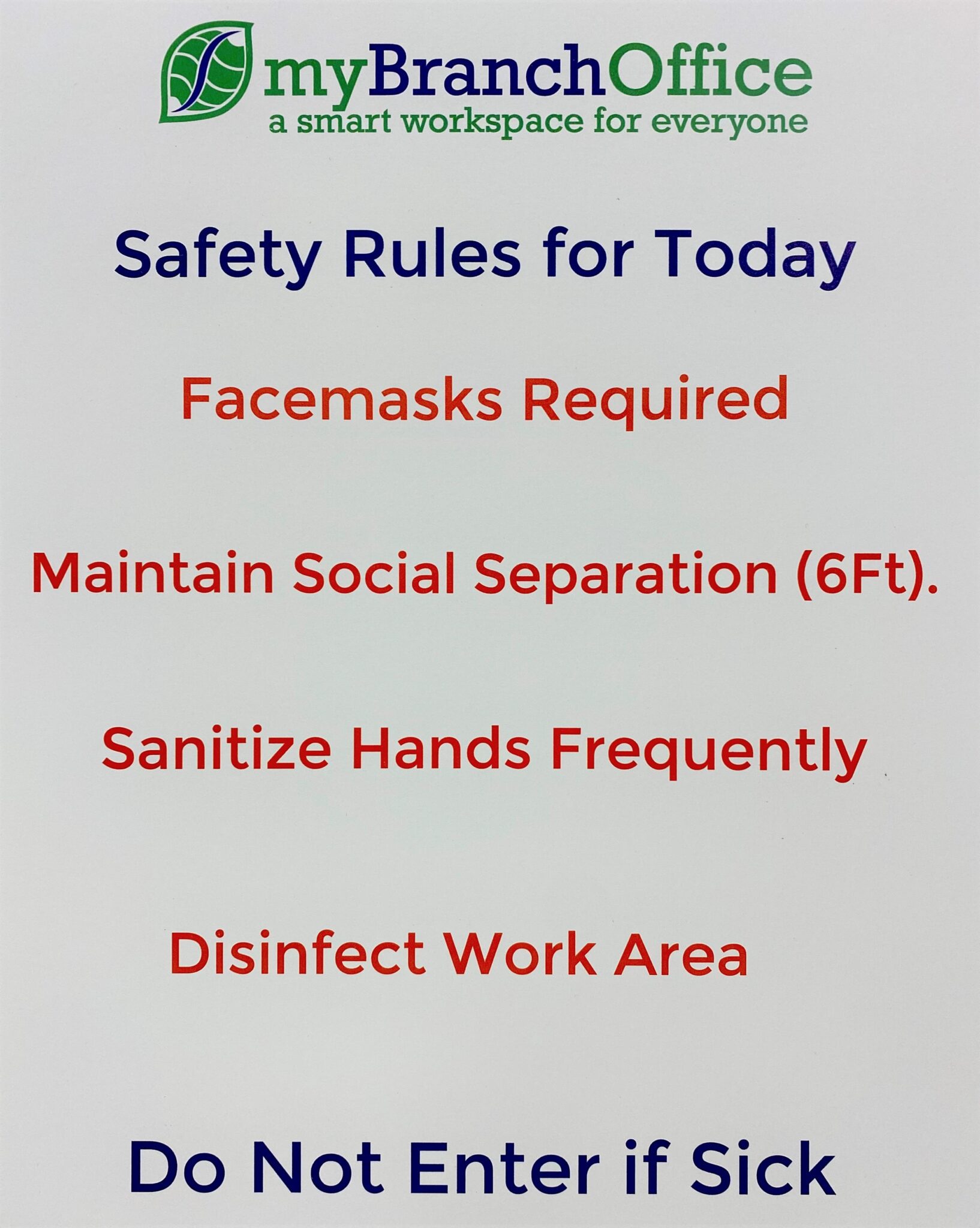 My Branch Office Continues to Follow CDC Prevention Guidelines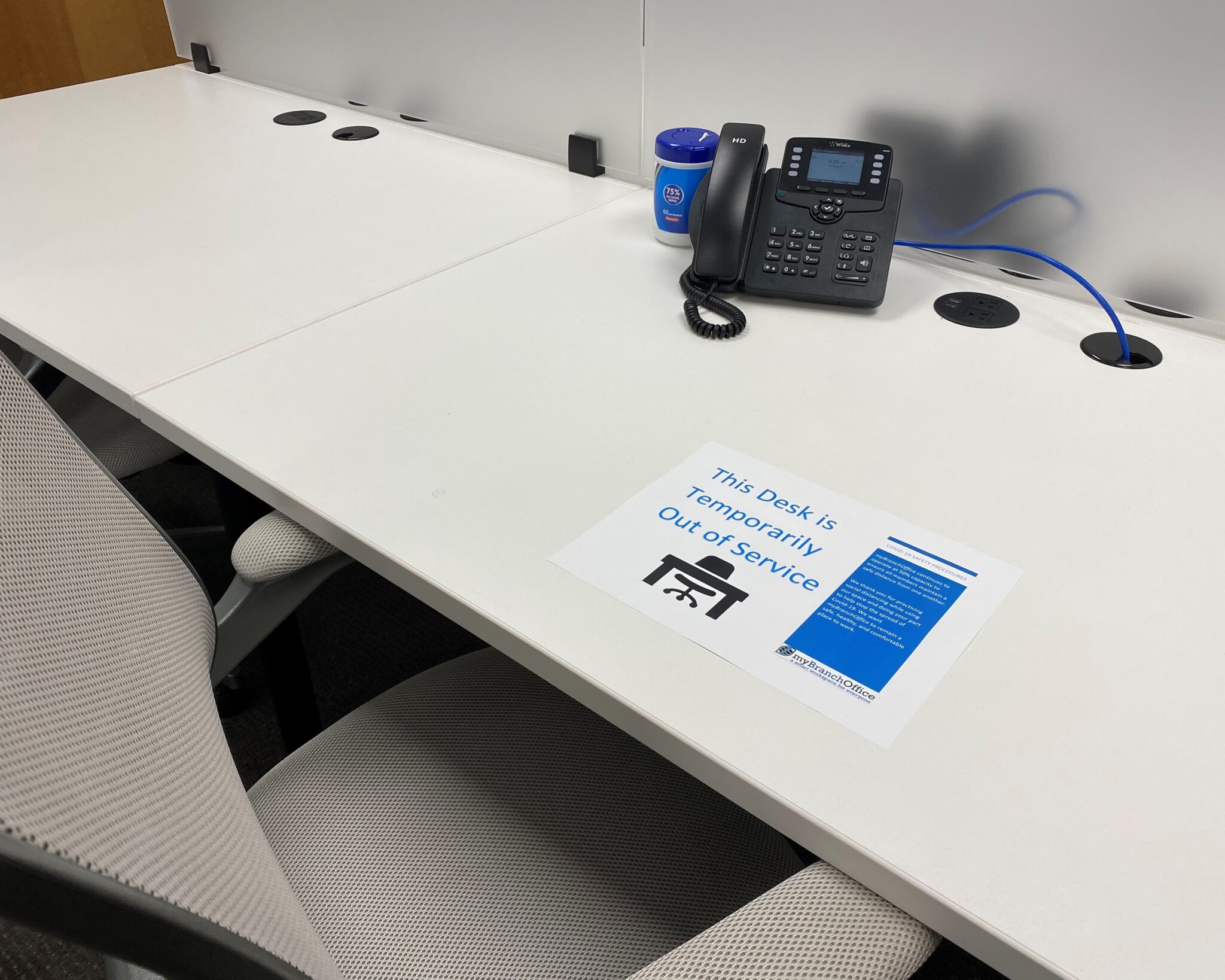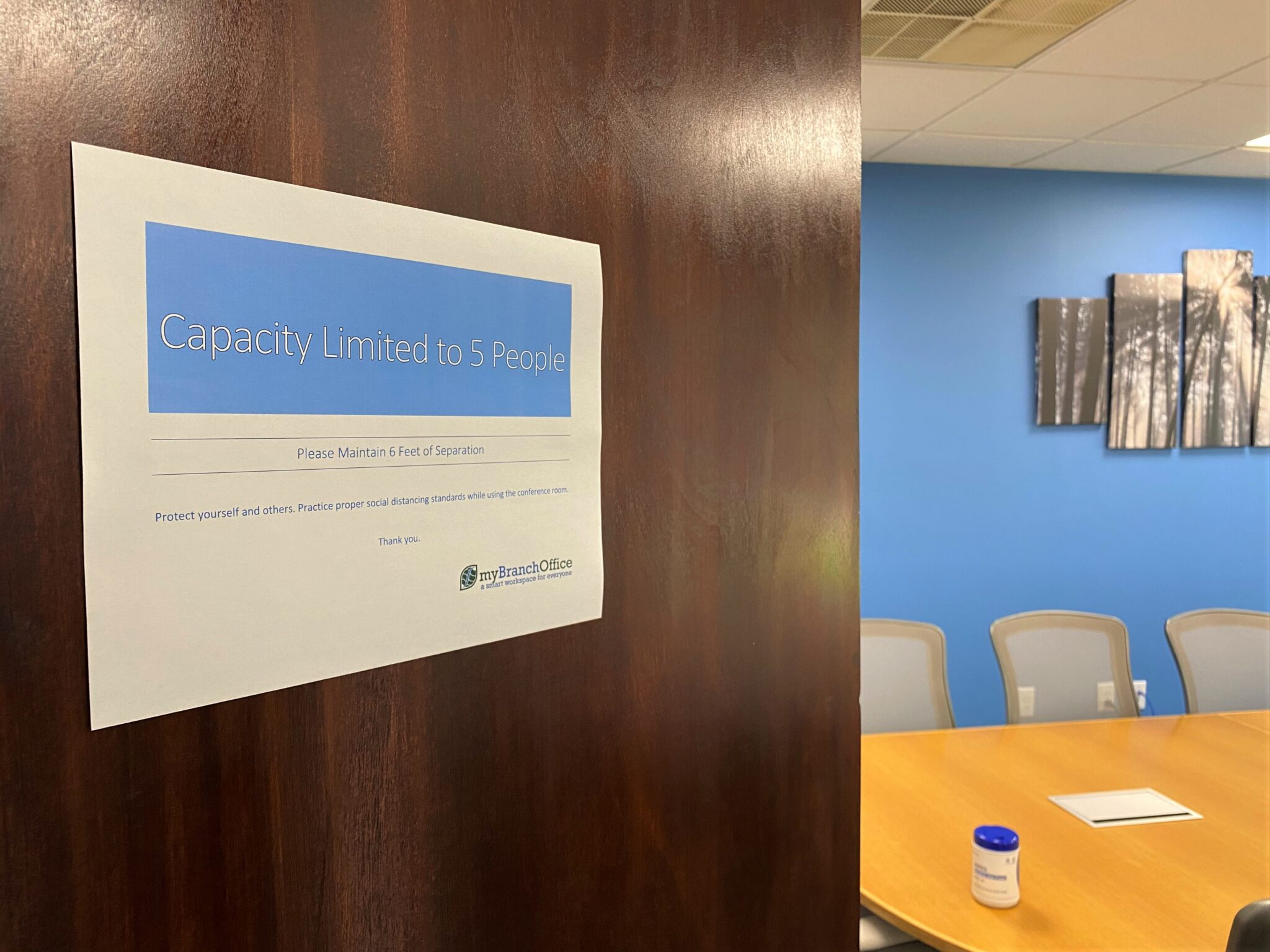 As summarized in the picture above and outlined in a previous blog post (found here), we have implemented safety procedures based on CDC recommendations and public health guidelines. They are as follows:
All occupants must wear face coverings. Extra masks are be available for those who don't have their own.
Total occupancy is reduced by 50% with seat distancing.
Disinfectant dispensers are available at both entrances for hand sanitizing.
Disinfecting wipes are available to sanitize your work area.
Social distancing must be maintained while in the space.
Desk chairs were previously removed from workstations that are out of commission. They have since been put back but are not to be used. Please continue to follow all posted precaution signs.
The Orchard hot desking area has 12 workstations but only 6 people can work in this space at a time. The Maplewood Conference room seats 10 conferencees but capacity is currently limited to 5.
We appreciate your compliance with these regulations in order to provide a safe and comfortable work environment for our members. We are all working together to help stop the spread of Covid-19 while allowing our local businesses to thrive.